Introduction to Foraging: A Beginner's Guide to Gathering Wild Foods With Confidence (ebook) by Sam Sycamore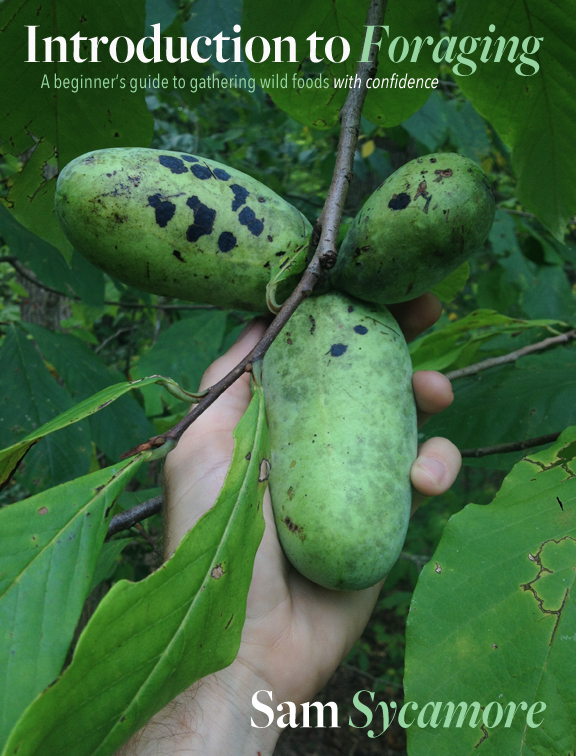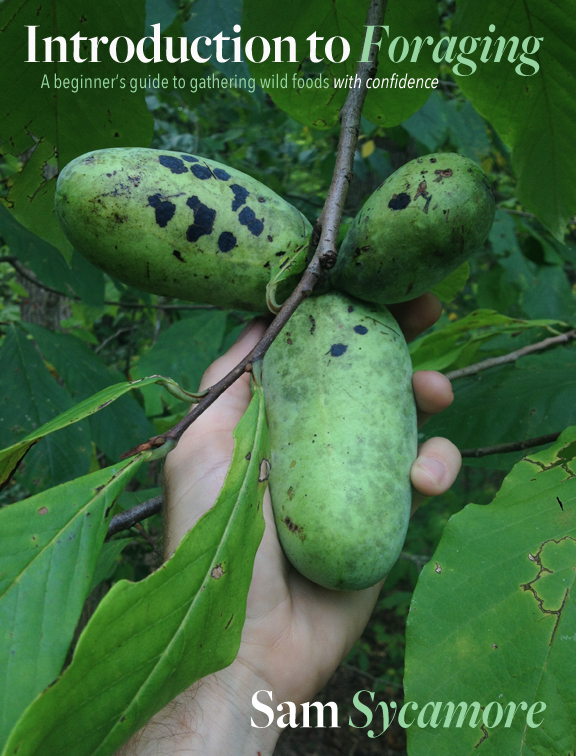 sale
Introduction to Foraging: A Beginner's Guide to Gathering Wild Foods With Confidence (ebook) by Sam Sycamore
Interested in foraging, but feeling intimidated and unsure where to begin?
Introduction to Foraging gathers all of my writings on wild foods from 2017 in one convenient location, compiling my series of lessons and advice for the complete beginner, plus profiles of 12 edible wild plants that are very common and very easy to identify.
In this ebook, you'll learn how to find, identify, and work with:
wild blueberries

chickweed

field garlic

garlic mustard

hairy bittercress

lambsquarters

mulberries

pawpaws

purslane

serviceberries

sumac, and

wood sorrel
Almost all of these plants can be found just about anywhere in North America, and many of them are actually very common "weeds" that you've probably looked right past your entire life and never even considered whether you might eat 'em.
The book is loaded full of original photography by yours truly to help you confidently identify wild foods, and it's liberally peppered with suggestions for processing, preparing, and preserving your foraged finds.
As the title suggests, the book was written with the absolute beginner in mind. Maybe you're a gardener who's curious about some of the common garden weeds you've heard are edible; perhaps you're a hiker or wilderness enthusiast who's interested in scoring some of the best trail snacks on Earth, for free.
I created Introduction to Foraging to help you go from zero to hero in the world of wild foods this year -- consider it your remedial class in foraging before you head out to start gathering some of the most delicious, nutritious, and abundant food under the sun.
I'm keeping the price low because I want this information to be accessible to the greatest number of people possible. That's why I do this.
Here's what folks just like you have to say about this ebook:
"Sam's simple and down to earth approach to foraging is great because it is through the lens of a beginner forager. His details and interpretations are that of someone who is both curious and respectful, with a willingness to dive in. I had been foraging for a while for various local fruits and plants, but I was struck with several of Sam's comments on the history, where to locate plants and how to prepare them as tasty food. Foraging is something everyone can be doing and his book makes it safe and easy to get family and friends involved right away."
-Nicolle F.-S., Holistic Health Coach
"Sam's Introduction to Foraging couldn't have come at a better time in my life. I was volunteering on a farm and just beginning to scratch the surface of the greatness of foraging. His book so inspired and motivated me, that as soon as I got back from my trip, I went looking in my own backyard for wild food! (And ended up finding wineberries, gold in food form!)"
-Courtney M., newbie forager
Check out the table of contents below: